Enjoy the good life with Entek® High Efficiency Premium Series Water Conditioners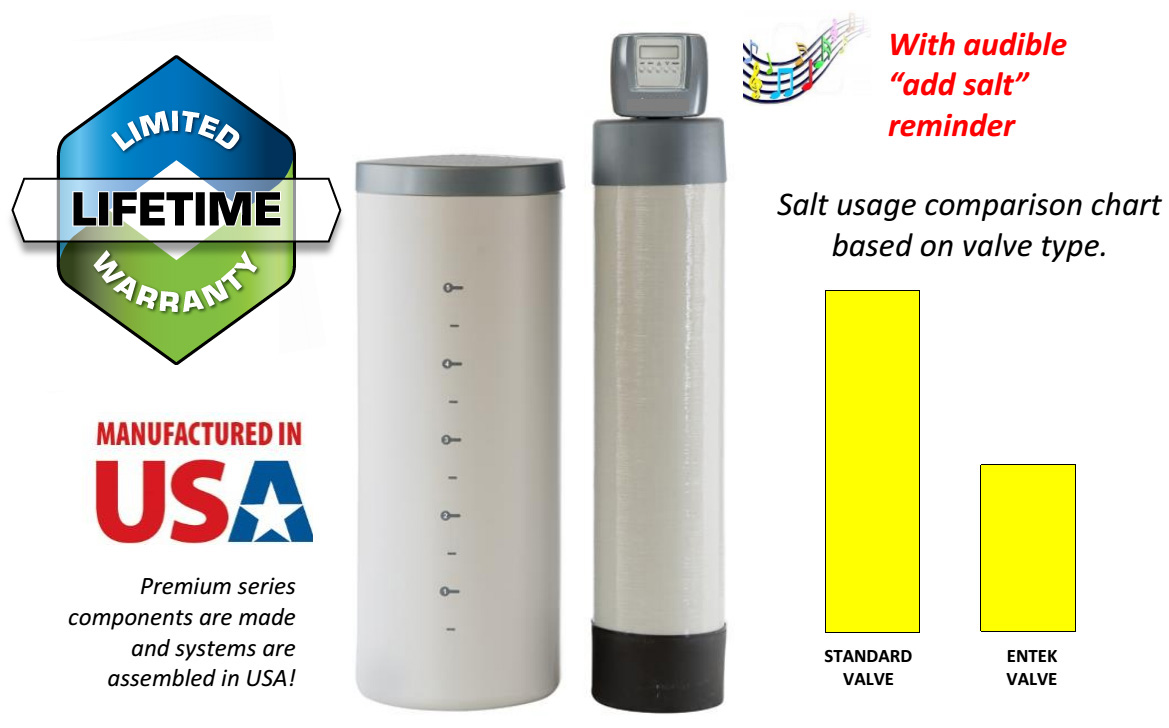 Premium Series Water Conditioner With "Smart" Electronics For Greater Efficiency!
Features & benefits
"Smart" technology for greater efficiency
Uses up to 50% less salt!
Custom brine tank indicates salt level
Audible "add salt" alarm
10% cross-linked resin for greater capacity
Designer tanks with decorative tank collars*
1" valve porting for high flow rates.
By-pass valve is included
Brine tanks come with overflow prevention
Components are USA made
Systems are assembled in USA
Limited Lifetime warranty!
*Decorative collars on 10" tanks only.
Premium Series systems are your best buy considering price and performance with our quality, USA manufactured components and limited lifetime warranty!