Entek® filters for Iron, Sulfur and Manganese!
Well water often contains Iron, which may stain plumbing fixtures, bath tubs, shower walls and shower doors. Well water may also contain Hydrogen Sulfide, which produces "rotten egg" odors from the Hydrogen Sulfide.
Chemical Free!
Entek® Iron & Sulfur systems use a chemical-free approach for Iron, Sulfur and Manganese removal when bacteria is not present, and when your well pump can produce sufficient flow for proper backwash to clean the filter media.
How it works!
Entek® Iron & Sulfur systems utilize oxygen, contained in your water, to oxidize Iron, Hydrogen Sulfide and Manganese, so they drop out of solution to form particles. Periodically, the filter initiates a backwash cycle so the oxidized particles are flushed from the system. Our control valve is also designed to create an air pocket in the filter tank for additional oxidation for improved performance.
Entek® Iron & Sulfur systems do not need chemicals for oxidation.
However, if your water contains bacteria, water treatment chemicals may be required for disinfection.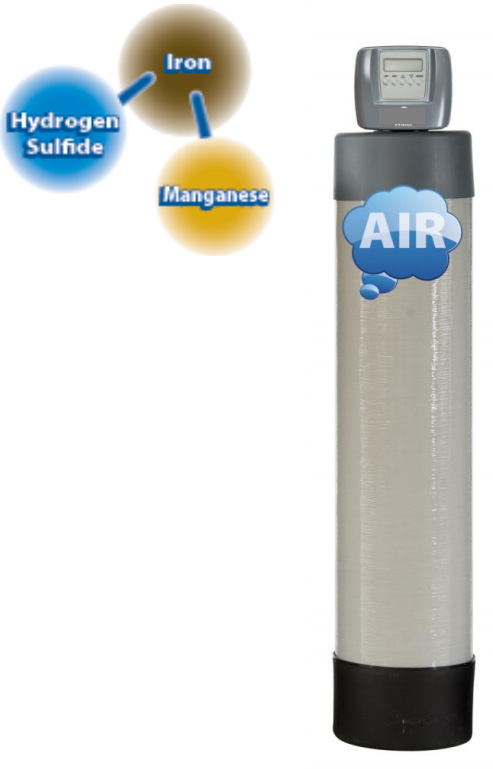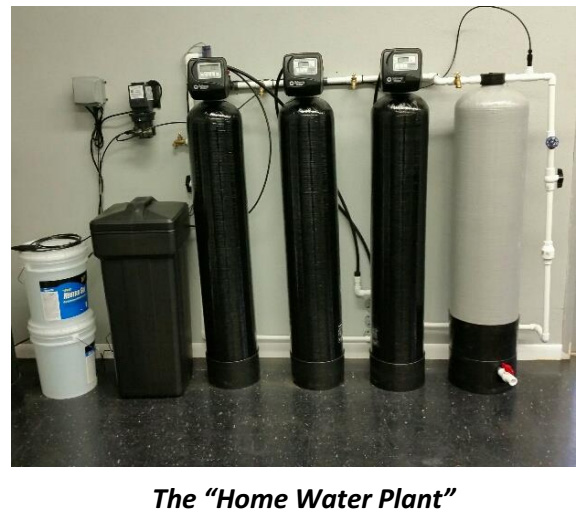 Chemical treatment for well water disinfection.
If you are not sure your well water is safe — or you're dealing with well water problems — you may need our "Home Water Plant" for the best well water quality possible.
Like a municipal water treatment plant, the Home Water Plant provides filtration and disinfection. However, after the water treatment chemical has
provided disinfection, it is removed for chemical
free water.
Contact us to help you decide if the Home Water
Plant is for you!

Purelight® UV systems provide disinfection for well water without chemicals for whole house water treatment.
Features & benefits
UV light destroys 99.99% of bacteria and viruses
UV is effective against Cryptosporidium and Giardia Cysts, which are
resistant to Chlorine
UV chambers are passivized and polished 304 stainless steel
9,000 hour lamp life
Microprocessor controlled UV power source with audible and visible
lamp failure alarms
Lamp life remaining (days) display
Lamp life expired warning (in days)
Easy to service lamp connector
Full product line
Limited warranty – reactor, 10 years; ballast and controllers, 3 years.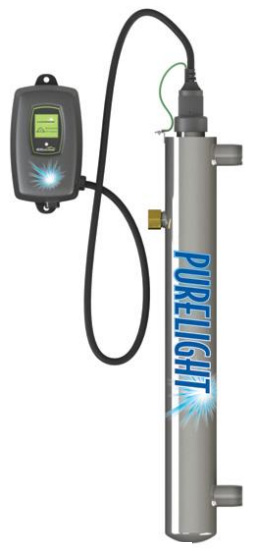 Models

Purelight UV systems may also be used with municipal water if your Chlorine levels are too low to provide proper disinfection. Testing for Free Chlorine is recommended.